If you have a multi-level assembly and you want to select all components that are either hidden or suppressed, then it is easy to do using the search options.
1. Select the Search Tool at the top of the browser. It will bring up a dialog box for you to define criteria for your search.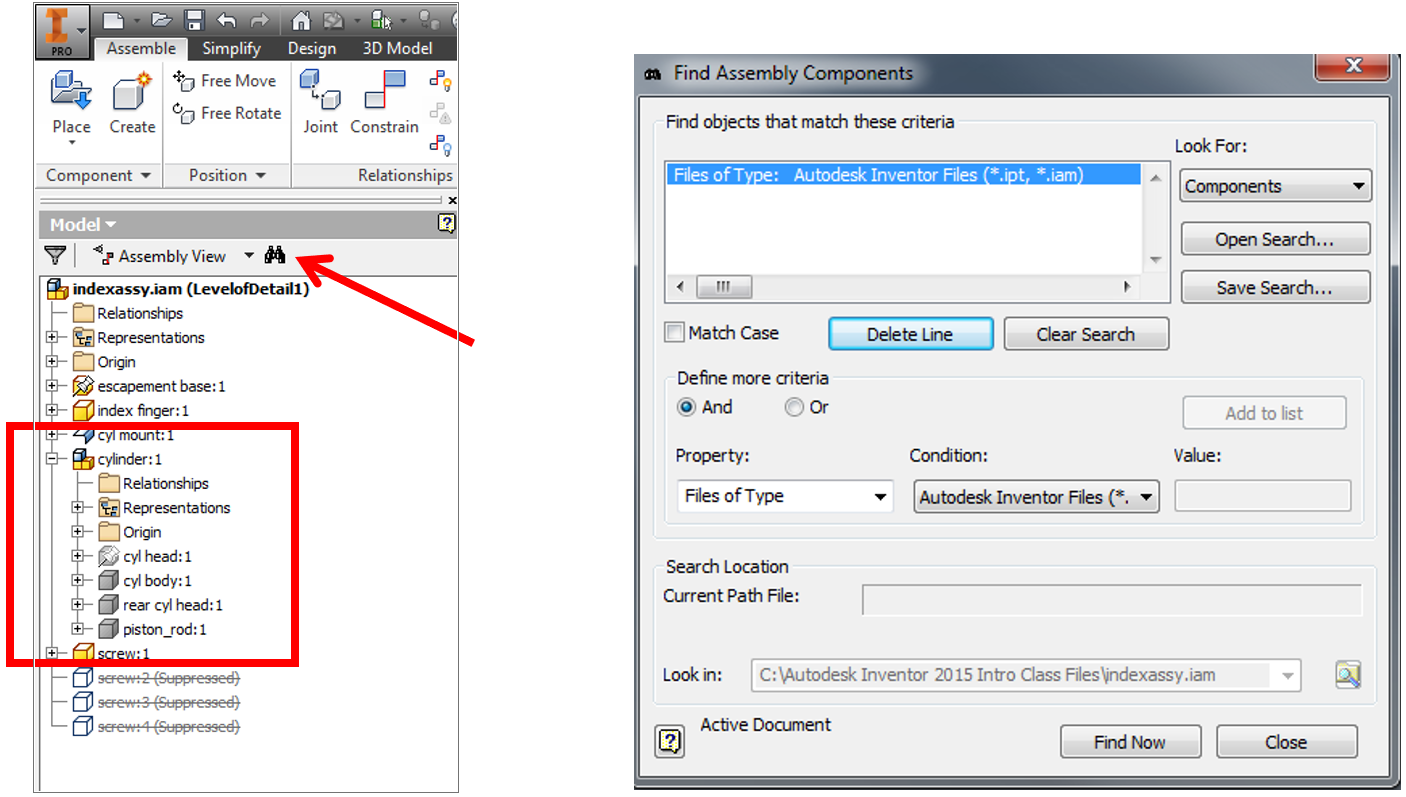 2. Select the items you want to search for, in this case Visible. Make sure you set condition to No and pick Add to list.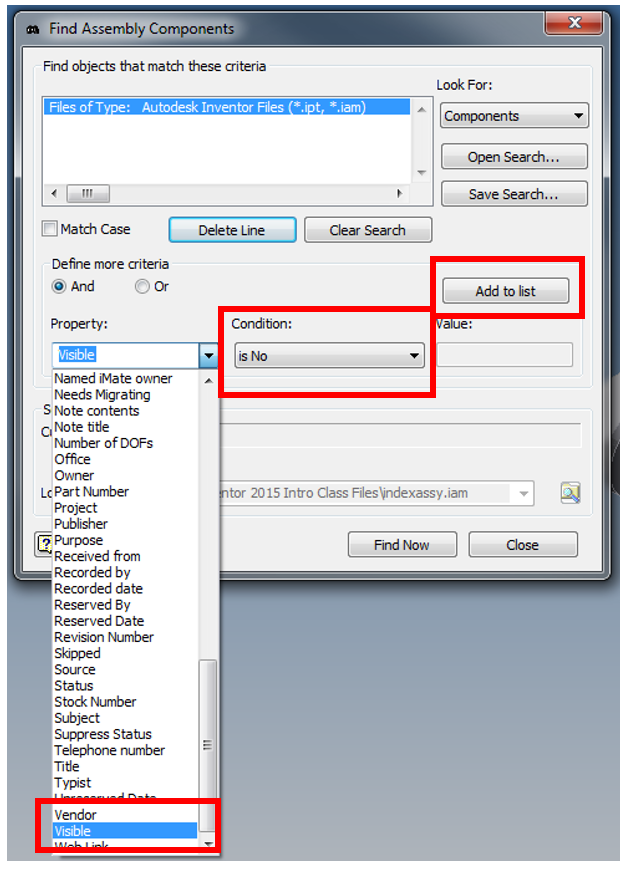 3. Select the other items to search for, in this case Suppress State and make sure the Value is set to Suppressed. Also, under Define more criteria be sure it is set to Or, and then pick Add to list.

4. Select the Find Now button and see the results in the tree. It will find all the hidden or suppressed components in the tree even if they are deep in a sub-assembly. You can then delete them or turn back on with a right click.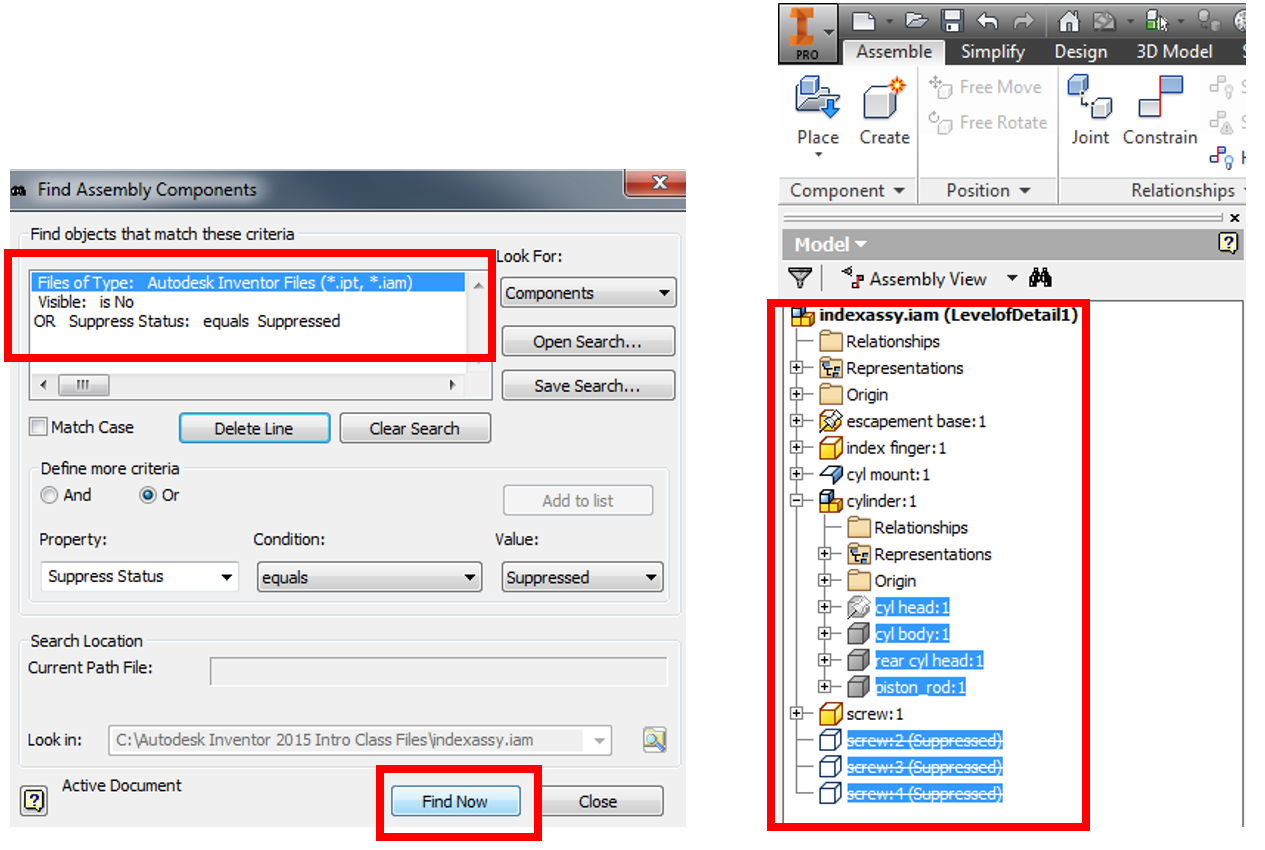 5. You can save the search in case you want to use it again in the future. Select Save Search and type in a name.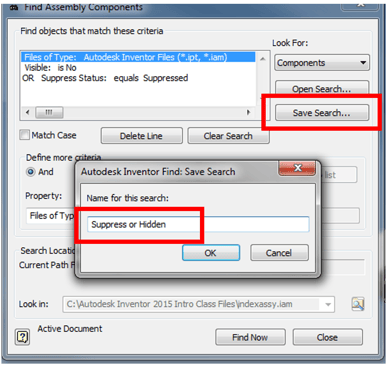 6. The next time you go to do a search hit Clear Search, Open Search and pick the one you want to use.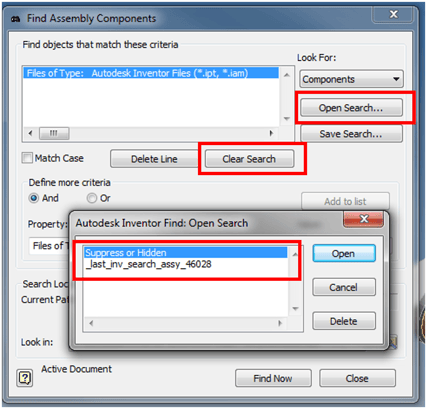 ---
Like what you've read? Subscribe to our blog! Feel free to share on social!
Do you use any of these solutions or insights? Feel free to comment about your successes or struggles below!